When you previously went to your Files view on web, you would only see the Drives that you created or that you became a drive member for using a sharing link.
Now, you will also be able to see your own Storage accounts. This is very useful for people that just want to link their entire storage from the top root level. Instead of having to create Drives (which are used to combine different storage locations and to share it with others), you can simply connect to an entire Storage account for yourself and see it in your Files view.
You'll also be able to see any Team Folders for any teams that you have created or joined.
Likewise, you can create any of these three types of folders (Drives, Storage, or Teams) simply by clicking on the blue + Add Folder link at the upper-right of your Files view.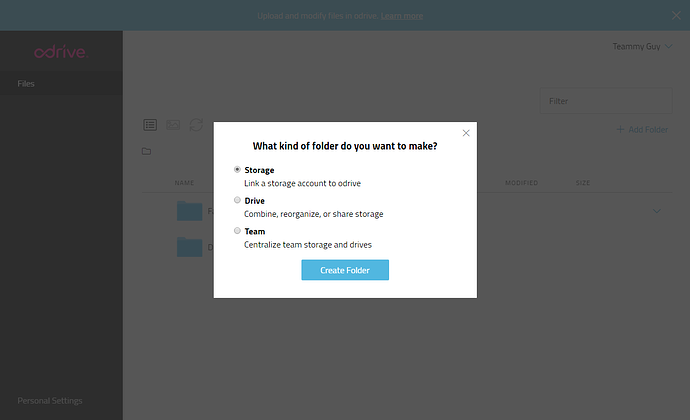 A menu comes up allowing you to pick the kind of folder you want to add.
We hope you find this as useful as we've found it to be amongst odrive employees. It's so much easier and faster to get started this way with your own Storage.
Let us know what you think!
-Jeff